Ampcontrol chief executive Rod Henderson is one of many business leaders in the New South Wales Hunter region who want more from the major parties this election than a fear campaign about job losses in the coal industry.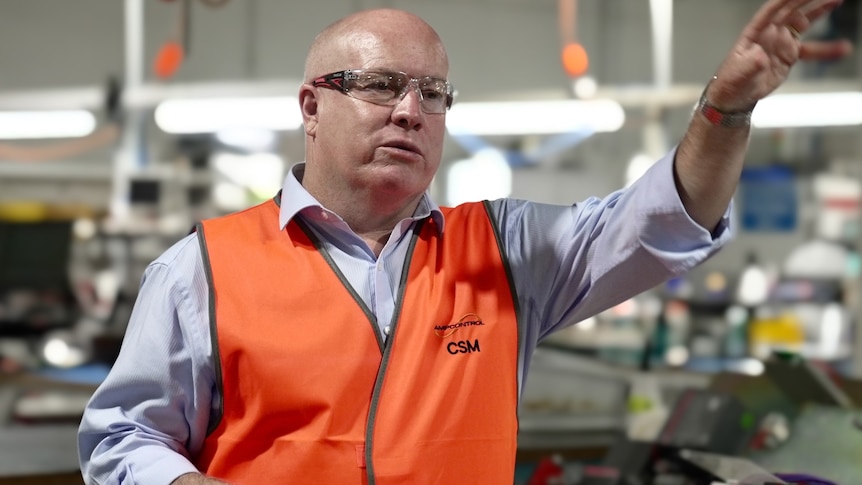 "We could be the energy hub of the nation," Mr Henderson says.
Most of the electrical engineering company's operations are in the marginal Labor seats of Hunter and Paterson, which — along with the NSW coal-mining region's neighbouring electorate of Shortland — are shaping up to be key battlegrounds this election.
"It's really exciting. I think whoever wins, we will get a fair bit of money spent in this part of the world," Mr Henderson says.
However, instead of focusing on coal, he wants the major parties to back innovation and future industries, such as hydrogen.
"I think there's a great opportunity for the Hunter to be the hydrogen hub of New South Wales," he says.
"We've got the perfect, deepwater port to export hydrogen out the door. We've got the electricity infrastructure already here. And we've also got the manufacturing infrastructure already here to support that."
His business is an example of how the Hunter region is leaving its coal-mining history behind.
After decades of servicing the mining and resources industry, these days the company makes everything from medical ventilators to hydro-batteries.
"So my vote would be, 'Let's get that hydrogen manufacturing hub here in the Hunter Valley'," he says.