Mushrooming rooftop solar and mild summer weather have driven demand for power from the grid to the lowest for 19 years for the peak summer quarter, cutting wholesale prices by up to 68 per cent and pushing major coal and gas power generators such as AGL Energy to the brink.
NSW, Victoria and South Australia all had record low demand for power from the centralised grid for the three months of the year when consumption is typically highest and prices the most volatile.
The installation of rooftop solar panels hit a fresh high for a March quarter of about 800 megawatts.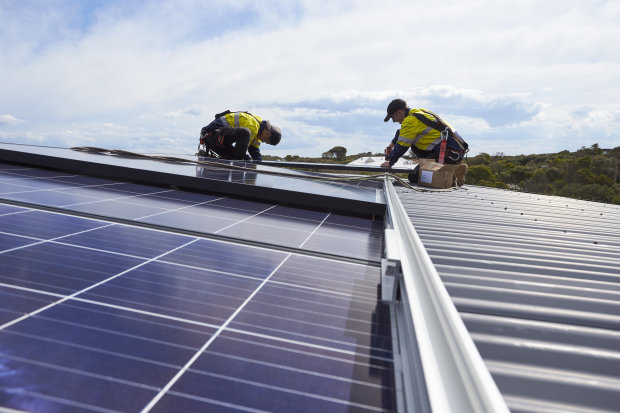 That contributed to prices dropping more frequently to zero or into negative territory, and caused a slump in black coal power output to the lowest for a March quarter since the National Electricity Market began in December 1998, according to the Australian Energy Market Operator.
Victoria's average price slumped to $25 a megawatt-hour from $79 in the same quarter last year, below the cost of production of some of the lowest-cost thermal plants. NSW prices dropped to an average of $38/MWh, in stark contrast to prices seen in the bushfire-plagued summer of 2020, while Queensland's average was $43/MWh, according to AEMO's quarterly data.