Pandemic should be 'catalyst for change', warns Blueprint Institute, which has close ties with former Liberals including Christopher Pyne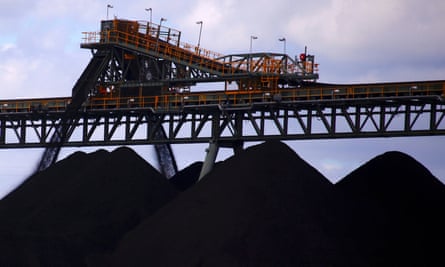 A report to be launched by NSW environment minister, Matt Kean, warns Australia is lagging behind its peers on net zero emissions and that China's declaration to achieve net zero by 2060 could have 'significant economic consequences'.

 

Photograph: David Gray/Reuters
The arguments are laid out in a new report that will be released on Friday by the Blueprint Institute. The report will be launched by the New South Wales environment minister, Matt Kean, who this week declared his party needed to better represent the interests of voters committed to climate action, and end the pointless, backward-looking arguments.
The report, called Powering the Boom, notes that Australia has committed to full decarbonisation "by some point this century". But it says if domestic ambition isn't increased soon, "the decision may be forced upon us".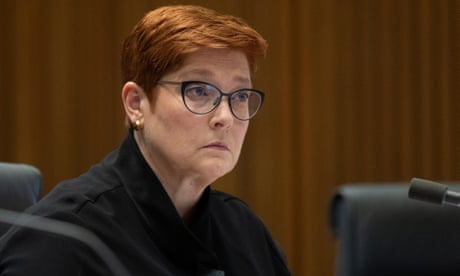 Marise Payne declines to welcome adoption of net zero emissions target by Japan and South Korea
This week Japan pledged to cut its greenhouse gas emissions to net zero. The Blueprint Institute report notes that development and points out the United Kingdom and the European Union have also made net zero commitments, while China has pledged to reach net zero by 2060, and Canada has an economy-wide carbon price.
"Failing to commit to net zero by 2050 will diminish our international standing, and harm our competitiveness," the report says.
But it says the mid-century commitment isn't, of itself, enough. It notes Australia is "lagging behind our peers" with most other rich developed nations achieving much larger reductions in per-capita emissions over the past two decades.
The report says Australia should agree to meet its commitments under the Paris climate agreement without using Kyoto credits. During Senate estimates hearings this week, the Department of Foreign Affairs and Trade confirmed no other country, apart from Australia, had yet indicated its intention to use Kyoto carryover credits in order to meet its pledges under the Paris agreement.
The report says Australia can deliver that pledge if it commits to halving emissions from electricity within 10 years.
Read the full article published in The Guardian 30th October 2020