Coal mining in the Hunter Valley is set to decline, possibly rapidly, in coming decades, according to the NSW Treasury, market analysis and one of the region's biggest miners.
The downward trend is at odds with rhetoric from candidates vying for votes in the crucial Upper Hunter byelection, with all parties but the Greens and one independent talking up the industry. Coal companies are also pushing for approvals for new mines that may never be fully developed.
Nationals leader and NSW Deputy Premier John Barilaro last week described coal as a "forever" industry in the Upper Hunter, while Labor leader Jodi McKay described coal as "the powerhouse of the economy of the state".
However, analysis released by Treasury as part of its intergenerational report shows that while mining itself is the state's most productive industry – extracting $225 in gross value added output per hour worked – the outlook for coal is grim.
"Global coal demand is projected to decline over the next 40 years," Treasury's report on productivity states. "This will negatively impact productivity growth in the absence of NSW transitioning these workers into similarly productive industries."
The assessment is contained in the same series of reports by Treasury that estimated the cost of natural disasters for the state will more than triple by 2061 to as much as $17.2 billion per year as climate change drives more frequent and severe weather. As many as 46,000 properties will be exposed to coastal erosion or inundation from rising sea levels, it said.
Treasurer Dominic Perrottet told The Sydney Morning Herald that "coal mining is an important industry for NSW, and will continue to be so for the next few decades".
"Upper Hunter communities, and indeed the rest of our state, can be confident that the NSW government has a plan for the future of coal in NSW and has clearly articulated that plan to communities and stakeholders," he said.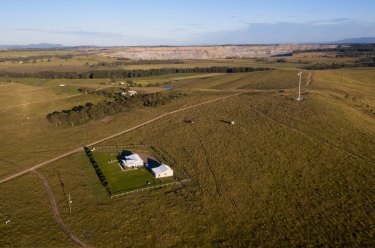 The Treasurer said coal royalties were worth about $2 billion for the state a year and the industry supported more than 22,000 direct and 89,000 indirect jobs.
Kirsty O'Connell, a member of the Friends of the Upper Hunter, said only about $325 million of those funds made it back to the region. Total royalties were also dwarfed by other revenue sources, such as GST providing five times the amount and annual car registrations twice the sum.
Read the full article published in the Sydney Morning Herald 19th April 2021