Up to 80 workers at New South Wales' largest coal mine have been ordered by BHP to accept transfers to interstate mines or resign from their positions.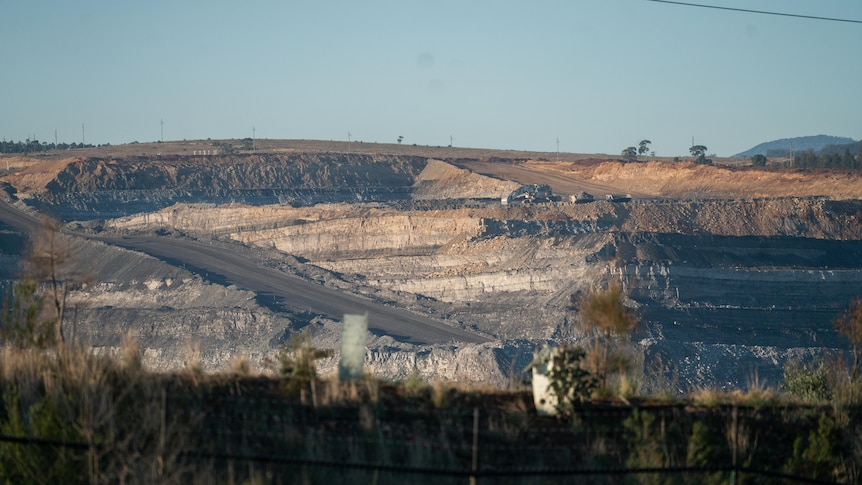 A worker who is facing the ultimatum said he felt "left in the street" by the company.
BHP continues to search for a buyer for its Mt Arthur thermal coal mine near Muswellbrook, after slashing its value from $2 billion to negative $200 million in recent years.
The mine has a total workforce of more than 2,000 people, but BHP uses its wholly-owned labour-hire subsidiary Operations Services (OS) to employ 80 workers.
As part of the sale process, OS at Mt Arthur will be wound up from November 1.
While some of the impacted miners have been at Mt Arthur as permanent employees of OS for more than two years, they are contractually employed within an "east coast hub" — not Mt Arthur.
Therefore, BHP can require the employees to work at multiple sites, without a redundancy entitlement.
Employees have been told they can relocate to mines in Queensland, Western Australia and South Australia, with financial assistance from BHP.
"If you do not wish to continue employment with OS at another deployment or elsewhere with BHP, you will be required to resign," a letter to employees said.
Read the full article published in ABC News 16th September 2021