Multimillionaire cosmetic surgeon and Australia's largest private hotel owner Jerry Schwartz has embarked on a new project – a $10 million solar farm in the NSW Hunter Valley.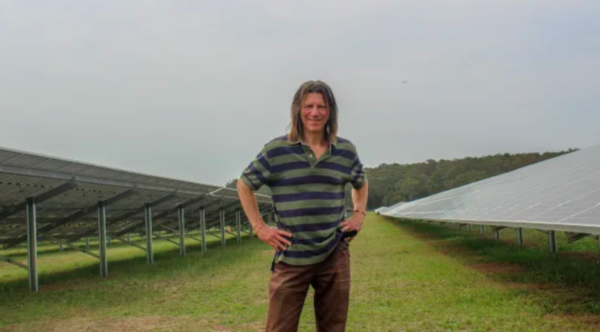 Jerry Schwartz at his solar farm in the Hunter Valley. Photo: Supplied
The farm, which has been in the works since 2016, will be up and running in November with a capacity of 5000 megawatts powered by 13,350 panels.
It's next door to the Crowne Plaza Hunter Valley, the troubled hotel Dr Schwartz bought in 2012 for about $45 million after it languished on the market for two years.
The energy generated will fully power the hotel, as well as the conference and events centre and brewery that are on the Crowne Plaza site, Dr Schwartz said.